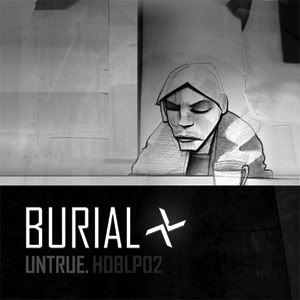 Critically acclaimed for both his debut and follow-up last year, Burial truly has a distinctive sound. He bolsters his ambient moans and auras with clicky drums and beats that keep the music interesting. At any weird hour of the night,
Untrue
remains one of my favorite CDs to listen to. I particularly love the wandering bassline and falsetto moans of "Etched Headplate." While this song is great, the album is still meant to be listened to as such, so please get it in its entirety.
Although I am not a fan of the new Bloc Party (either of their last two CDs actually), Burial put his distinctive touch on "Where is Home?" from
A Weekend in the City
. I have no idea why he chose this song, but at least it sounds much more like a random Burial track than anything off of that album.

Burial - Etched Headplate
(
YSI
)

Bloc Party - Where is Home? (Burial Remix)
(
YSI
)